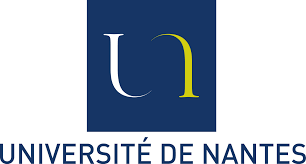 Université de Nantes
As a major research centre in Western France, Université de Nantes comprises more than 3,200 permanent and contract research staff (teachers, researchers, scientists, administrative and technical staff, PhD students) working in laboratories accredited by the national government (63 research structures). Approximately 38,000 students (10% are foreign students) are enrolled each year, with one doctoral college composed of 8 post-graduate schools. As an innovative force, the University has research agreements with industry and shares its discoveries with society at large.
The RMeS laboratory (Director J. Guicheux, Deputy-Dir C. Le Visage) is a center of excellence and a national leader in skeletal aging and regenerative medicine. Its themes range from studying the mechanisms that govern the development, growth and aging of bone and articular cartilage to the development of innovative 4R skeleton strategies (Replacement, Repair, Regeneration, Reprogramming). The RMeS laboratory is organized into 2 independent research teams: STEP (40 people) and REGOS (37 people). Within each team, a strong link between basic research and clinical applications exists thanks to the presence of biologists, physicochemists and clinicians.
The key participants in iPSpine belong to the STEP team (Head. J. Guicheux). The STEP team is a translational and transdisciplinary team that focuses on the integrated physiology and aging of the skeleton from their basic aspects (phosphate homeostasis, mineralization, senescence, autophagy) to more applied aspects (osteoarthritis, ectopic calcification). The STEP team also studies the fundamental processes of stem cell fate and differentiation during development of cartilage and intervertebral disc. Herein, the STEP team pioneers in directing iPS differentiation towards juvenile disc cells (notochordal cells) and provides an essential piece of the iPSpine puzzle.
---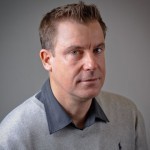 Professor Jerome Guicheux, PhD received his PhD in cell biology and health sciences at the University of Nantes. He was formerly a research associate in the internal medicine and rheumatology department of the University Medical Center of Geneva (Switzerland) before being appointed as INSERM Research Director/full professor in 2008; He is currently director of the INSERM research Centre RMES (regenerative medicine and skeleton) and heads the STEP (skeletal physiopathology and joint regenerative medicine) team. In 2014, he was appointed as the national coordinator of the French network dedicated to Osteoarthritis and joint aging (ROAD). In 2015, he was elected President of the French society of mineralized tissue biology and member of the board of directors of OARSI, the international society of osteoarthritis research. His research focuses on the pathophysiology of osteoarthritis and regenerative medicine of the skeleton with particular emphasis on the development of stem cells and biomaterials for the repair of cartilage and intervertebral disc.
---
Dr Catherine Le Visage, PharmD, PhD is currently a Research Director/Professor and the Deputy Director of INSERM UMR 1229 / Regenerative Medicine and Skeleton (RMeS) laboratory (University of Nantes, France). She was trained as a Pharmacist and received her PhD in Pharmaceutical Technologies on polymer nano-and microparticles (University Paris 11). She then performed a post-doctoral training at the Johns Hopkins School of Medicine (USA) with a focus on focus on thermo-sensitive hydrogels for stem cell delivery. In 2007, she joined the French National Institute of Health and Medical Research to investigate chemically cross-linked polysaccharides hydrogels as platforms for regenerative medicine. Her research interest lies in bioengineering approaches to orchestrate molecular and physical signals that regulate stem cell fate and to recapitulate the complexity of the cellular microenvironment by using hydrogels as extracellular matrix analogues. Her most recent works have focused on the development of instructive porous and self-setting hydrogels to address intervertebral disc regeneration and cell therapy in the context of osteoarthritis.
---
Dr Marion Fusellier, DVM, PhD received her Doctorate in Veterinary Medicine in 1999 and her PhD in 2007. She joined the Nantes Atlantic College of Veterinary Medicine, Food Science and Engineering (ONIRIS) in 2002 where she is currently an Assistant professor and head of the Diagnostic imaging department. Her main research themes include intervertebral disc imaging and cartilage mapping.
---