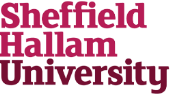 Sheffield Hallam University
Sheffield Hallam University is a large university with over 25,000 students. It has a focused strategy towards research and concentrates its activities into Research Centres of excellence. Sheffield Hallam University's research programme was ranked in the top five of all UK modern universities in the national Research Excellence Framework (REF) 2014. The university holds a HR Excellence in Research Award – only 207 of the 3,330 universities in the EU have been recognised with this award. Presented by the European Commission, the award demonstrates a university's commitment to improving the working conditions and career development for research staff, which will in turn improve the quantity, quality and impact of research for the benefit of UK society and the economy. The Athena SWAN Charter recognizes excellence in an institution's commitment to gender equality in Science, Technology, Engineering, Mathematics and Medicine (STEMM) subjects. SHU holds a Bronze institutional award and the BMRC holds a silver award. The Athena SWAN agenda forms part of a wider suite of diversity and inclusion work streams. Working with the Charter is helping SHU to identify best practice for the working environment of all staff working in science disciplines.

The SHU team will integrate their expertise in biology of the degenerated discs with inflammation being a major driver in order to instruct the iPSpine concept. By recreating the degenerating disc niche, in vitro results will have a better predictive value for the clinical application.

---
Professor Christine Le Maitre is Professor of Cell Biology and Tissue Regeneration, in the Biomolecular Sciences Research Centre. As an innovative scientist, committed to collaborative research, driven to maximise academic potential through creativity and vision. She received a degree in Pharmacology at Manchester University. In her PhD and post-doctoral positions, she investigated the role of the inflammatory cytokine, interleukin-1 (IL-1) in intervertebral disc degeneration and the cellular basis of the pathogenesis of disc degeneration. In 2008, she moved to Sheffield Hallam University (SHU) and established her own research group in musculoskeletal diseases (now called the Cell Biology and Tissue Regeneration Research Group which she established and leads). Her research group has since expanded to an interdisciplinary research group with strong collaborations with researchers in the Materials and Engineering Research Institute (MERI) together with a number of academic staff in the Biomolecular Sciences Research Centre (BMRC).
---